Glendo
Lee's Towing in Glendo is not your average tow truck company. Most tow truck companies just show up when they get around to your call. The drivers can be surly and unkempt. They tend to mumble a lot. They get the job done. You get where you need to go. And that's the last you ever hear from them once you've paid.
Lee's Towing in Glendo is different. We are an emergency tow company, meaning we prioritize our calls based on your needs. Yes, we realize this can be relative. However, when your baby is crying in the back and you're stuck on the side of the road waiting on a tow company and it's snowing outside, it is an emergency.
Lee's Towing understands the feeling of helplessness you feel as you stand by the side of the road, watching every car pass and wishing it were your local tow truck company. We understand that having a flat tire or getting in a fender bender has completely ruined your day. Our goals are to get you and your vehicle back to an auto repair shop as soon as possible so you can get back to your routine and the next thing in your life. When you call Lee's Towing in Glendo, we judge ourselves by our standards of delivering a quality tow truck experience to our valued customers. We are always looking for ways to improve our roadside assistance services, and we welcome your input on how we did. Leave a review on our Facebook page or on Google and tell us how we did. We respond promptly to your comments and ideas and look for ways to implement them into our high quality standards. Below, we'll go over our towing services that we offer in Glendo, and invite you to give us a call today for all your towing needs at 307-331-7250!
Technically speaking, any vehicle weighing less than 10,000 pounds is a light-duty vehicle. This is your typical car, such as a Honda Accord, a Subaru Outback, or a Toyota Highlander. A tow truck is called in when your vehicle can't be moved by any other means, or when it's undrivable due to safety concerns, such as faulty brakes or headlights. A tow truck is also needed in the event of a recovery procedure, such as your car sliding down an embankment or being swallowed up by a lake (hopefully without you in it).
Heavy-duty towing focuses on towing heavier vehicles, such as tractor trailers, compactors, RVs, buses, and heavy duty dump trucks. Heavy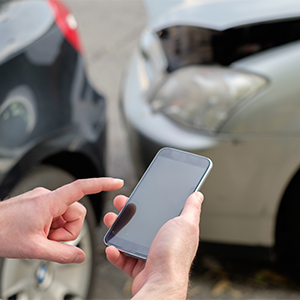 duty trucks in general weigh over 10,000 pounds and will require a heavier truck to pull it and much more advanced equipment, such as a thicker winch chain to handle the job.
Roadside assistance is when your vehicle breaks down by the side of the road and you need help, or assistance, to get it moving again. Most tow trucks provide roadside assistance services. Lee's Towing in Glendo is a 24/7 emergency roadside assistance tow truck company, meaning that any time of the day or night, we'll come and help you so you can stay safe and off the road where it can be dangerous to be, especially at night when visibility is limited.
Roadside assistance services can entail a wide spectrum of services, from towing your mechanically-challenged and pouting car to an auto repair shop to get fixed up to helping you jump start your car or help with a flat tire change. The best tow truck companies such as Lee's Towing in Glendo happily provide the best roadside assistance programs.
THE TOW TRUCK INDUSTRY
The tow truck was actually invented in 1916 in Tennessee after a gentleman watched a car being pulled out of a creek, using only blocks, rope, and six men. An idea struck for a vehicle to be made for the express purpose of helping other vehicles, and voila, the tow truck was born!
Most tow trucks today are operated by private companies, such as Lee's Towing in Glendo, except perhaps on major highways and toll roads. These companies are often family-owned and operated and have a keen focus on customer service.

THE FIVE TYPES OF TOW TRUCKS
Nowadays, there are five types of towing equipment in common use that is generally chosen based on what they will be towing. These include:
Boom tow truck. This type of tow truck has an adjustable boom that is used in conjunction with a winch primarily for recovery operations, such as when a vehicle is in a ditch or over an embankment, or is in any other weird locale that a typical tow truck cannot back up to. Some boom tow trucks are fixed, giving it more leverage to pull vehicles with pivoting A-frames and telescoping tubes. Some of these heavy-duty boom tow trucks can even rotate, giving it even more flexibility in recovery operations.
Wheel-lift tow truck. These guys are probably very familiar to you, distinguished by a long metal yoke in the shape of a T that fits under the front of the car and lifts it up. The wheel-lift tow truck then lifts up the front end of the damaged car being towed, allowing the rear wheels to still stay on the ground and spin during transportation. Invented in 1967, this type of tow truck only touches the front tires, which has little impact on any damage to the vehicle from, for example, a wreck. This wheel-lift tow truck is also called a spectacle lift (primarily in Europe) because the tow truck can resemble a pair of spectacles.
Integrated tow truck. Like the name implies, an integrated tow truck is a combination of a boom and wheel-lift tow truck. Often used for impound vehicles, this type of tow truck was specifically made so the driver did not have to exit the vehicle to hook up the tow truck since all of the controls are inside the tow truck. This type of tow truck is great for both light-duty and heavy-duty towing needs.
Flatbed tow truck. Another tow truck with a self-explanatory name, this tow truck features a back portion that is flat that can be hydraulically tilted and slid to ground level. The vehicle is then wrenched onto the tow truck and flattened out. This type of tow truck works the best for vehicles that have major damage sustained from car accidents or the like, as well as all-wheel drive vehicles, because the vehicle doesn't have to have its wheels functioning for it to be moved. A flatbed tow truck is also known as a rollback or slide tow truck.
Lift flatbed tow truck. These tow trucks are not all that popular in the United States, and they may even look retro to us. This is another combination tow truck that is essentially a boom tow truck with a wheel lift frame that lifts vehicles straight up off the ground and then loads them onto its bed. These are popular in Europe for two reasons: 1) Europe in general has much smaller streets that the United States and these tow trucks can fit easily into tight spaces and are smaller overall. 2) These tow trucks are experts at removing cars that are parallel-parked, which happens a lot more frequently in Europe due to the lack of parking and space available there.

WHY LEE'S TOWING IN GLENDO
Lee's Towing offers the best tow truck services to the people of Glendo. We're there when you need us the most, such as when your car or truck slides off I-25 in a major snowstorm to when you wake up in the morning to a flat tire and you need a tow to get you to an auto repair shop or tire shop quickly. We emphasize top-notch customer care and satisfaction in everything we do, from the on-going training we provide our employees to the delightful voice you hear when you give us a call. We're here to help 24/7 with all of your towing needs. Contact us today!